Are you in search of a fulfilling career that allows you to connect, problem-solve, and make a meaningful impact? Look no further than Jobcado – your ultimate destination for securing top-tier customer account jobs across the USA. Whether you're a seasoned customer account manager, an enthusiastic account coordinator, or someone seeking a part-time account executive role, our platform caters to your needs. Embark on a journey with us to delve into the dynamic landscape of customer account jobs and uncover how Jobcado can help you achieve your dream role.
The Versatility of Customer Account Roles: A Closer Look
Customer account positions stand as pivotal roles in a multitude of industries, spanning retail, finance, technology, and hospitality. These roles revolve around establishing and nurturing client relationships, comprehending their requirements, and delivering tailor-made solutions to ensure their utmost satisfaction. At Jobcado, we comprehend the paramount importance of these positions and are committed to linking you with enterprises that recognize and value your proficiencies.
Exploring the Spectrum of Customer Account Opportunities
Account Executive: Crafting Bridges Between Clients and Companies
Are you a dynamic individual with stellar communication skills? An Account Executive role might just be your calling. Operating as the intermediary between clients and businesses, Account Executives ensure clients' needs are not only met but surpassed. From endorsing products to overseeing accounts and negotiating contracts, this role serves as a platform to showcase your strategic acumen and prowess in building lasting relationships.
Account Manager: Guiding Success Through Leadership
For those seeking leadership roles, the Account Manager position offers the chance to mentor teams while nurturing client connections. Account Managers collaborate closely with clients to fathom their objectives, offer strategic insights, and ensure the delivery of unparalleled services. Your aptitude to manage both internal teams and external client expectations is set to shine in this influential position.
Account Coordinator: Orchestrating Seamless Client Interaction
Detail-oriented minds thrive in the Account Coordinator capacity. This role entails managing administrative tasks, coordinating client requisitions, and guaranteeing impeccable communication between diverse teams. If you excel at multitasking, organization, and ensuring every client touchpoint is flawless, the role of an Account Coordinator may align perfectly with your skills.
Account Associate: Paving Your Path in Account Management
Embarking on your career journey? An Account Associate role might be your stepping stone. This entry-level position enables you to master the intricacies of account management while providing vital assistance to senior colleagues. It's an exceptional chance to gain firsthand exposure to client interactions, familiarize yourself with industry nuances, and lay the foundation for your career growth.
Account Consultant: The Art of Strategic Problem-Solving
Do you harbor profound industry expertise and a flair for tackling challenges head-on? As an Account Consultant, you'll serve as a trusted advisor, furnishing clients with insights and strategies to propel them toward their goals. This role mandates a fusion of analytical thinking, industry acumen, and exceptional communication skills to steer clients toward success.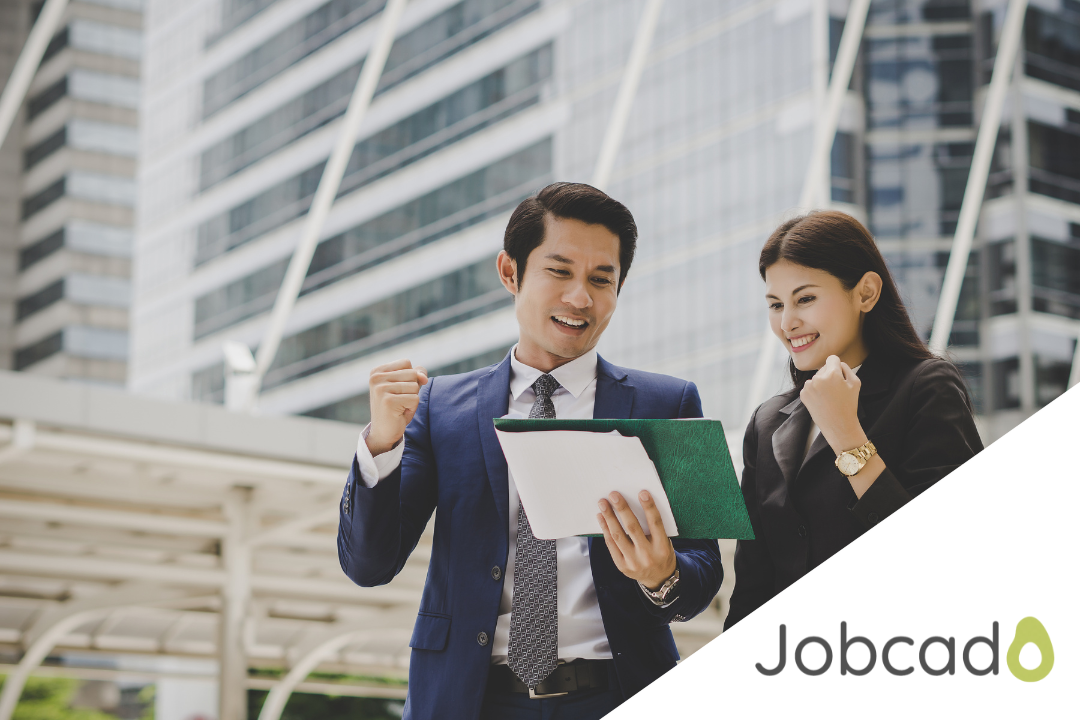 Unveiling the Role of a Customer Account Manager
A Customer Account Manager, also referred to as an Account Manager, is a professional tasked with nurturing robust relationships between a company and its clientele. This role is paramount in ensuring client contentment, loyalty, and sustained business expansion. The focal point of a Customer Account Manager's responsibilities lies in comprehending client requirements, tailoring solutions, and acting as the conduit between clients and the internal teams of the company. Here's a comprehensive breakdown of their duties:
The Core Responsibilities of a Customer Account Manager
Cultivating Relationships: The Keystone of Success
Customer Account Managers serve as the primary contact point for clients, fostering relationships by delving into their business aspirations, challenges, and objectives. Establishing trust and rapport forms the bedrock of a resilient, enduring partnership.
Holistic Needs Assessment: Unearthing Client Needs
To deliver effective solutions, Account Managers must gain an in-depth understanding of client requirements. This entails engaging in thorough discussions, asking probing queries, and actively listening to extract insights into clients' pain points and ambitions.
Tailored Solutions: Bridging the Gap
Drawing from the acquired information, Account Managers collaborate with internal departments (such as sales, marketing, and product development) to forge bespoke solutions addressing the precise needs of the client. Collaborative efforts encompass proposals, presentations, and project blueprints.
Communication and Harmonization: The Nexus of Connectivity
Account Managers don several hats – one of which is the mediator between clients and internal teams. They oversee seamless, coherent communication, delivering project updates, addressing concerns, and orchestrating synergistic endeavors to fulfill client expectations.
Resolving Challenges: Paving the Way to Solutions
When hurdles surface, Account Managers rise to the occasion by identifying remedies and partnering with teams to implement them. This entails troubleshooting issues, mitigating conflicts, and devising innovative approaches to surmount obstacles.
Upselling and Cross-Selling: Fostering Growth
Recognizing avenues for expanding a company's offerings within existing clients falls within the purview of Account Managers. They may suggest supplementary products or services that align with client needs, ultimately fostering revenue amplification.
Championing Client Interests: The Voice Within
Account Managers champion clients' perspectives within the company. They advocate for client needs and interests, guaranteeing that the company's decisions and actions harmonize with client objectives.
Monitoring and Reporting: Gauging Success
Account Managers meticulously monitor key performance indicators (KPIs) to gauge the triumph of client relationships. This encompasses analyzing metrics like client contentment, retention rates, and revenue generated from clients.
Pursuing Perfection: The Journey of Enhancement
Maintaining a thriving client relationship mandates soliciting client feedback and proactively identifying areas ripe for improvement. This feedback fuels the enhancement of the client experience and the refinement of Account Managers' strategies.
Client Retention and Renewals: Sustaining Partnerships
A pivotal facet of this role is retaining clients and securing contract renewals. Account Managers dedicate themselves to ensuring clients continue to perceive value in the company's offerings, culminating in contract renewals.
Selecting Jobcado for Your Customer Account Journey
Jobcado stands as your steadfast companion in unearthing a customer account role that aligns impeccably with your competencies, dreams, and lifestyle preferences. Here's why our platform stands head and shoulders above the rest:
Why Choose Jobcado: The Ultimate Platform for Your Search
Personalized Job Suggestions: Our state-of-the-art algorithm tailors job suggestions to your qualifications and inclinations, freeing you from endless scrolling and guiding you toward opportunities that resonate.
User-Friendly Interface: Our platform's seamless navigation, coupled with intuitive filters, transforms your job search into an efficient, enjoyable pursuit.
Industry Diversity: Collaborating with enterprises spanning diverse sectors empowers you with an array of customer account roles to select from.
Job Alerts: Our job alerts ensure you're never out of the loop when it comes to new job postings, guaranteeing you never miss out on a potential opening.
Resourceful Content: Our blog boasts a treasure trove of career counsel, interview insights, and industry wisdom, fortifying you throughout your job search expedition.
Embark on Your Customer Account Odyssey with Jobcado
Are you prepared to venture into the realm of customer account roles in the USA? Jobcado stands ready to steer your course. Whether you aspire to a part-time account executive role or dream of ascending to the position of an account manager, we're devoted to aiding your aspirations. Join us today and permit us to unlatch the doors to your dream customer account job.
With Jobcado as your companion, the route to your ideal customer account job in the USA crystallizes. Let us stand by your side as we link you with opportunities that mirror your talents, dreams, and objectives. Initiate your journey today and witness your career flourish in the world of customer accounts
💡
Are you ready to take on a Customer Account role?
Jobcado search site
offers a variety of
Customer Account vacancies
, from entry level for fresh graduate to experienced candidate looking for Customer Account Manager.
Conclusion
The realm of customer account management holds boundless potential for growth, influence, and success. Jobcado stands as your dedicated partner in navigating this landscape, ensuring that you not only find the right job but also thrive within it. Your dream customer account job in the USA is within reach – take the first step with Jobcado today and open the door to a world of possibilities. Your success story awaits!
For more helpful advice, visit our blog today and browse for more article at: Jobcado Blog
To apply for customer account jobs, browse our search site at: Jobcado.com
You may also be interested in: Exploring Lucrative Career Opportunities in the Real Estate Industry across the USA